What Is Scaling and Root Planing?
If () disease is identified in the primary stagealso called gingivitis it may be reversed with an in-office dental cleaning and enhanced dental hygiene practices. But if your dental issue develops into the second phase, referred to as periodontitis, Dr. Dentist Two might perform scaling and root planing (SRP) therapy. SRP is a noninvasive periodontal disease option that gets rid of buildup, tartar, and dangerous bacteria from under your gum tissues. To conduct this treatment, our skilled City, ST dental professionals smooth the outsides of the tooth roots within periodontal pockets with specially designed dental instruments. SRP will produce a desirable atmosphere for your gums and help stop the progression of periodontal disease. In the event that you see signs of periodontitis, schedule an assessment at DentalWorks - Hyperlingo to learn more information on scaling and root planing.
Are You a Candidate for SRP?
Individuals might be great candidates for SRP treatments if they see bloody or inflamed gums, bad breath, gum diminishment, or various other symptoms of periodontal disease. When you come for your session, we will evaluate the areas dividing your teeth and gums. In cases where these gaps are more than three millimeters deep and scans prove that bone loss has taken place, could provide scaling and root planing. This periodontal disease treatment can diminish the size of the gum pockets, which might you clean your gums using easier techniques. Gum disease diagnosed in the earlier stage generally eliminated with scaling and root planing at DentalWorks - Hyperlingo.
What Is the Treatment Process?
Scaling and root planing at our City, ST facility is commonly done in sections of your mouth over a period of 1 – 4 appointments. To ensure that you feel comfy, can dull the area using a mild anesthetic. Sedation will also be available in the event that you feel anxious when having dental care. When you are okay to get started, our team will use an ultrasonic root scaler and fine instruments to precisely remove buildup and bacteria from within your periodontal pockets. The tooth root surfaces are then evened out (planed) to lessen the spots where harmful bacteria can accumulate. Topical antibiotics may also be administered deep into the periodontal pockets to enhance gum health and slow down bacterial accumulation.
Following Scaling and Root Planing Therapy
Inflammation and gum sensitivity might develop for a number of days following your SRP treatment. These issues can usually be diminished with over-the-counter pain meds and using warm saline rinses. Practicing appropriate dental hygiene habits, including regular toothbrushing and flossing twice per day, is important for sustaining your periodontal health. may also you attend regular gum treatments to help diminish the risk for recurring infections and better manage your gum wellness. These gum cleaning visits are frequently done 3 – 4 times per year and stand in for regular oral cleanings.
Insurance Coverage for SRP
DentalWorks - Hyperlingo is proud to do scaling and root planing, a well-known periodontal disease treatment technique, which might be covered partially by many insurance programs. carry dental coverage, our office will get in touch with carrier to ascertain complete benefits before figuring out any remaining expenses. Our office accepts a wide range of payment types, including medical payment programs, to your dental solution more affordable.
FAQ ABOUT SCALING AND ROOT PLANING
1. What is scaling and root planing?
For patients with three millimeters or deeper periodontal pockets, scaling and root planing is recommended. This treatment removes plaque and tartar found below the gumline. This nonsurgical treatment helps improve inflamed or bleeding gums and prevents the onset of bacterial infections or tooth loss.
2. Does scaling and root planing hurt?
During the scaling and root planing process, local anesthesia will be used to numb the area being treated. This means that you should have little discomfort during the treatment. Most patients don't report any pain during this deep cleaning.
3. What is recovery like after a deep cleaning?
After scaling and root planing, you may experience numbness or slight discomfort around the teeth that were treated for a few days. You also might have tooth sensitivity to hot or cold foods or beverages for up to six weeks.
4. Do periodontal pockets heal after scaling and root planing?
Yes, they do. However, in severe cases where periodontal pockets don't heal, surgery may be needed to remove the inflamed tissue. This prevents the gum infection from progressing further.
5. What should I avoid doing after scaling and root planing treatment?
Avoid eating any hot or spicy foods until your gums have healed. Also, do not smoke or have alcoholic beverages for at least 72 hours after your scaling and root planing procedure.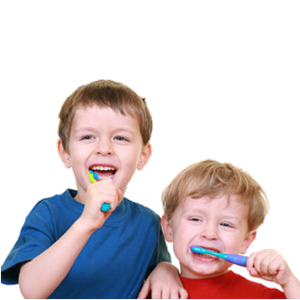 Stop the Progression of Gum Disease
Because of advancements in the oral care industry, it's possible to address and eliminate the concerns caused by periodontal disease. At DentalWorks - Hyperlingo, our team provides regular scaling and root planing to address the final stages of gum disease and prevent its worsening. Set up a gumline examination with at their City, ST office or get in touch with our professionals for more information about SRP.
Related Procedures
Related Posts