For a lasting and natural-looking replacement to missing teeth, modern procedures at Broomfield Dental Group in Broomfield, CO by our dentists offer dental implants to repair and bring back a gorgeous, healthy smile. Dental implants surgically insert titanium posts in the jawbone to substitute for the weakened tooth root, so false teeth can be joined for a dependable fit that will not involve adhesives or eating restrictions. The false teeth can be shaded and contoured by our dentists to blend with the patient's teeth for a realistic finish. For individuals who are wanting to restore one tooth or many teeth, dental implants at Broomfield Dental Group can be an ideal, effective option.
Before a dental implant is used, a in-depth oral exam will be completed by our dentists to decide the health and strength of the gums and jawbone. If the person is a suitable candidate for dental implants, dental X-rays and molds will allow our dentists to plan the best placement for the dental implants in the jawbone. The individual can be given local anesthesia and/or local sedation to minimize discomfort while our dentists implant the titanium post into the tooth socket. During the next 3 - 6 months, the bone and dental implant will fuse together while healing and after the implant is strong enough, the false tooth or teeth will be added to the implant by a connector. Our dentists can tweak the implant and replacement teeth for a comfortable and confident fit.
Generally, patients have minor or no pain after their dental implants, but a handful of patients may feel temporary aches and soreness that should be helped with an over-the-counter pain medication, such as aspirin or Tylenol®. To lengthen the wear of dental implants, patients should develop a good home oral care practice including daily flossing, brushing, and anything suggested by the dentist. Bi-annual dental appointments at Broomfield Dental Group in Broomfield, CO for professional cleanings and exams are also crucial to dental implant care. Dental implants will last many years with proper care, but dental implants may eventually need to be repaired or replaced.
If dental implants are deemed to be required for oral health, the patient's dental insurance company will often cover a portion of the final bill. But, cosmetic dental implants are often not covered by insurance companies. At the time of the patient's initial consultation, the office manager of Broomfield Dental Group can figure our their insurance coverage and explain payment options and financing plans.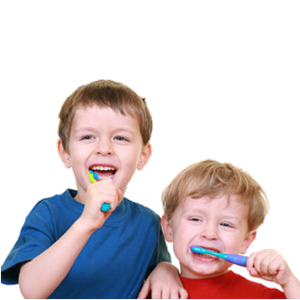 Whether you're missing a tooth, a few teeth, or your whole smile, dental implants may be a long-term option that appear natural. By choosing dental implants, you won't have to bother about false teeth budging, food restrictions, or gummy denture adhesives, you can simply smile and use your strong new teeth. If you are missing teeth or you have dentures, a crown, or bridge, talk to our dentists at Broomfield Dental Group about the benefits of dental implants.
Related Procedures